Meet Our Team
Grand Rapids Dental Partners has been proudly serving Grand Rapids and Grandville, MI since 2006. The dentists, hygienists, and team at Grand Rapids Dental Partners are proud to be your source of quality dental care. Our dental office in Grandville, MI, is proud to treat patients with a variety of procedures. To further improve your dental health, we welcome you to contact our office today to learn more about our treatment options or to schedule an appointment!
Dr. Joshua Smith
B.S., Physiology, Michigan State University | D.D.S., University of Michigan Dental School
Dr. Smith's personal philosophy is to never stop learning. He continually adopts successful techniques and treatments as they evolve, providing his patients with the best possible care. Dr. Smith is committed to the top continuing education dentistry has to offer. He brings this focus on education to his patients by helping them understand the best way to care for their teeth and why it's so important. He often uses examples, demonstrates techniques, or uses videos or brochures to help explain what needs to be done and what to expect. It is because of these efforts his patients trust him. That trust often leads to a better dental care commitment.
Dr. Smith grew up in the Grand Rapids area and attended Jenison High School. After graduation, he went to Michigan State University (MSU) to study Physiology and was inspired by his family dentist to consider dentistry. He was then accepted into the University of Michigan Dental School in 2002. After he graduated in May of 2006, life went full speed ahead. He married his wife Mollie, whom he met at MSU, moved back to their hometown in Grand Rapids, and began his career at Grand Rapids Dental Partners.
He and Mollie have three boys. Carter was born in 2010, Beckett in 2012, and Eli in 2013. It's amazing how different all three are. Carter is their athlete who loves rock climbing, soccer, basketball, and anything Legos. Beckett is a true sweetheart who puts Dr. Smith to shame in front of a basketball hoop and is the biggest MSU basketball fan there is. Eli, their youngest, just recently started downhill skiing on his own and loves animals any size. As a family, they enjoy heading up north, usually to the Torch Lake area. Their family time is most often spent on a boat in the summer or on a ski hill in the winter. Life is an adventure and he's looking forward to the continued memories.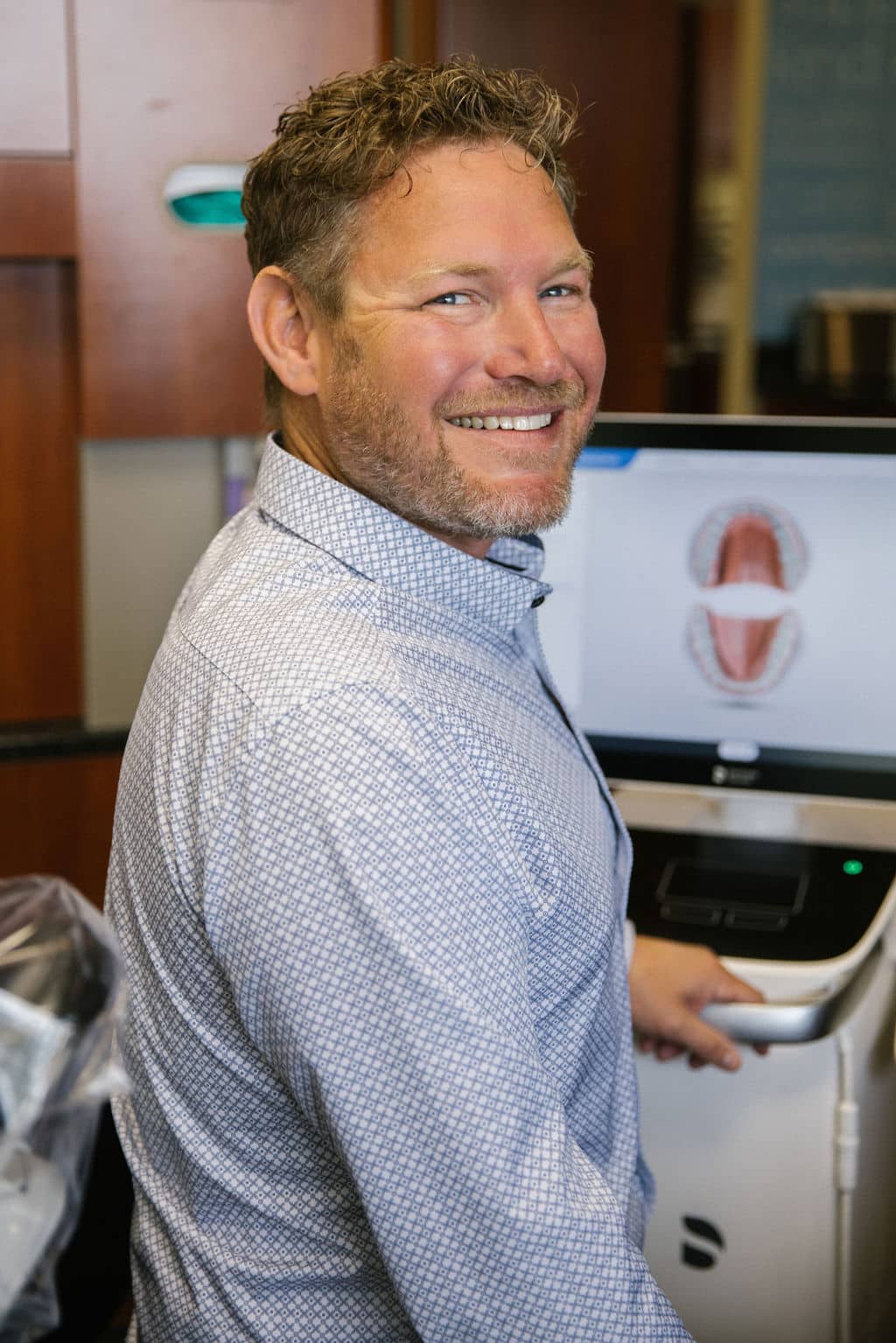 Dr. Cindy Neumann
B.S., Biomedical Science, Grand Valley State University | University of Illinois – Chicago College of Dentistry 
I have been a dentist for six years. I completed my undergraduate studies at GVSU and went to dental school at the University of Illinois – Chicago.
I use state-of-the-art technology to provide our patients the highest quality dental care possible. I love getting to know our patients and enjoy sharing information with them to ensure all treatment options have been thoroughly explained.
My husband's name is Ted, and we have a dog named Otis. I enjoy traveling, cooking, and spending time with friends and family.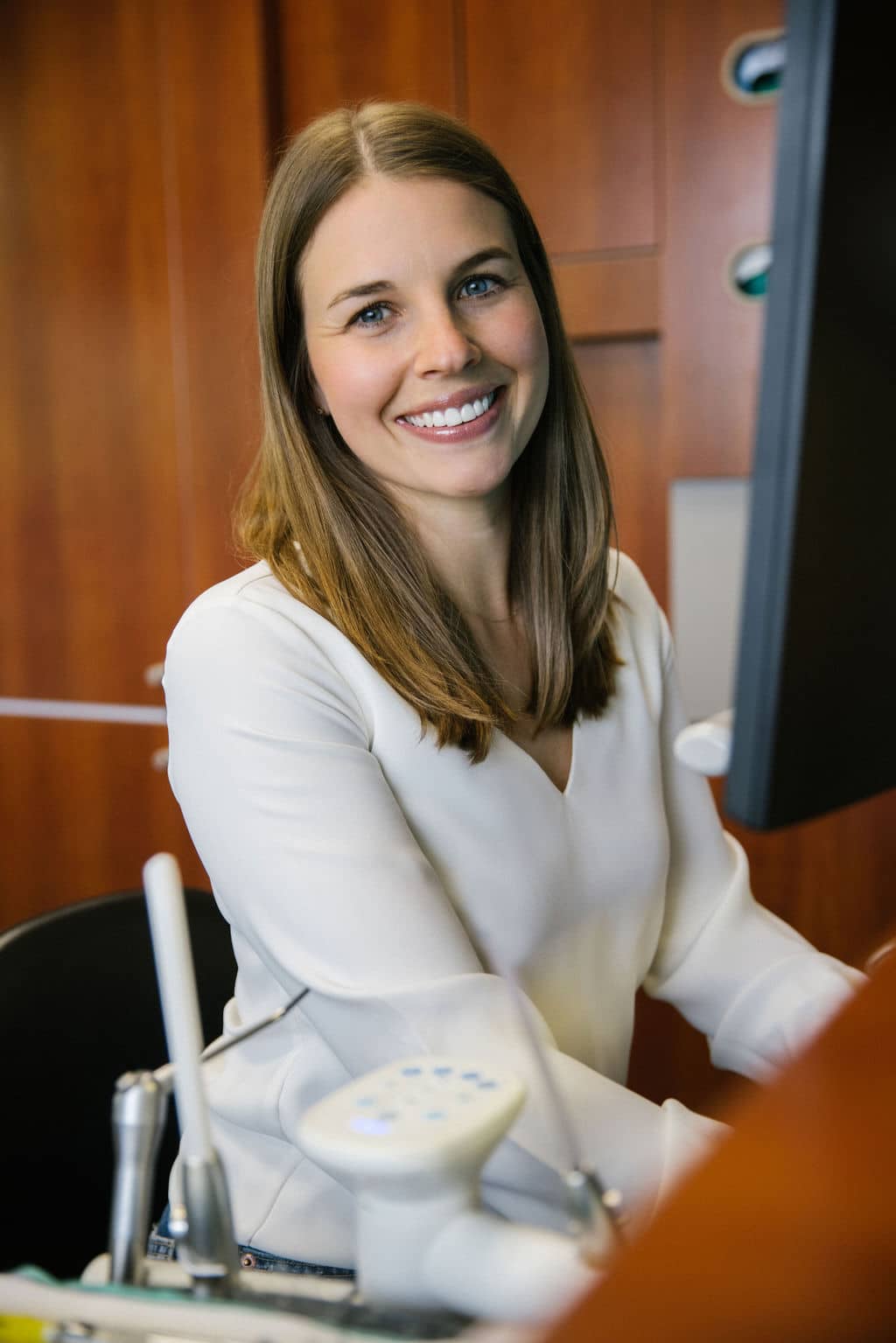 Dr. Mike Flores
Indiana University School of Dentistry
Dr. Mike Flores had an interest in science and health at an early age, and was encouraged by his orthodontist to explore dentistry as a career.  He has also been inclined towards the arts, particularly music, his whole life.  He loves how dentistry is a great blend of both art and science. Dr. Mike enjoys having the privilege to get to know and treat all types of people, and helping them improve their oral health wherever they are. 
Dr. Mike attended Indiana University School of Dentistry and graduated in 2009.  He started in public health before moving to private practice, and had the opportunity to be a part of a dental mission trip in Valladolid, Mexico serving those in need in the surrounding Mayan villages. 
Originally from Northwest Indiana, Dr. Mike spent many years playing music locally in a band that also included his dad and brother.  He now enjoys recording and producing his own music and sharing his passion with his kids, Ella and Jude, who are also musically inclined.  He also enjoys cooking, running, hiking, ice climbing, biking, hunting, fishing, and backpacking, as well as traveling to new places he has never seen.  Enjoy the journey!
Pam, RDH
I have been a hygienist at GRDP for most of my career. I am proud of the care and service we provide our patients, but am most honored to have developed long-term relationships with so many of them. Building trust and respect is the key to helping people achieve and maintain good oral health.
In my time away from the office, I love to travel. There are so many places and things I hope to experience!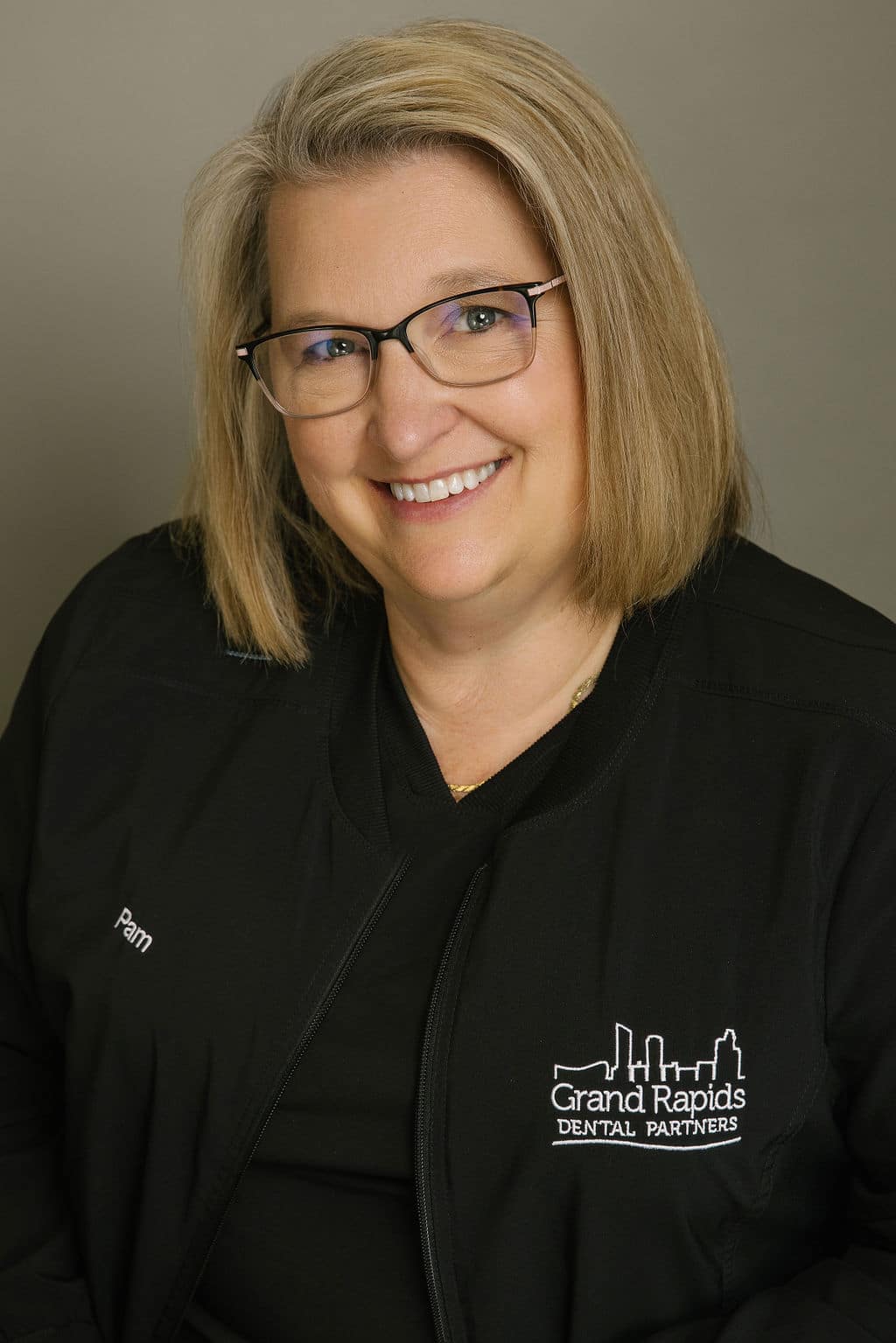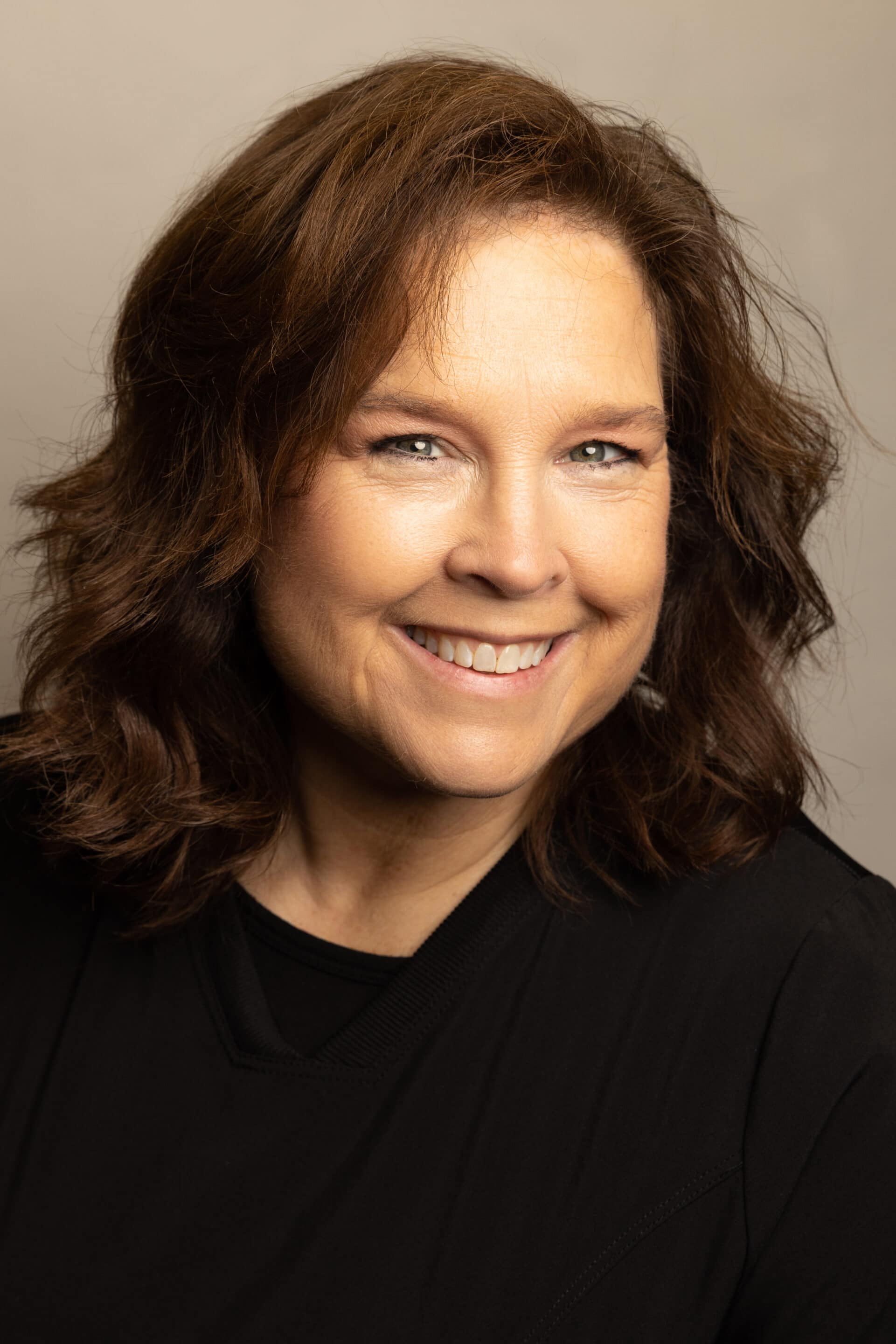 Ginger, RDH
I have been a dental hygienist at GRDP for most of my career. I regard my patients as my family and love the relationships that we have built over the years. My husband, Skip, and I have two children, and are blessed to have both of them living in the area. I love to be active and spend as much time outside as possible. Also, I love to bake and have a "hobby business." Dental hygiene has been such a great career choice. I am thankful that I have had such an awesome dental home for so many years.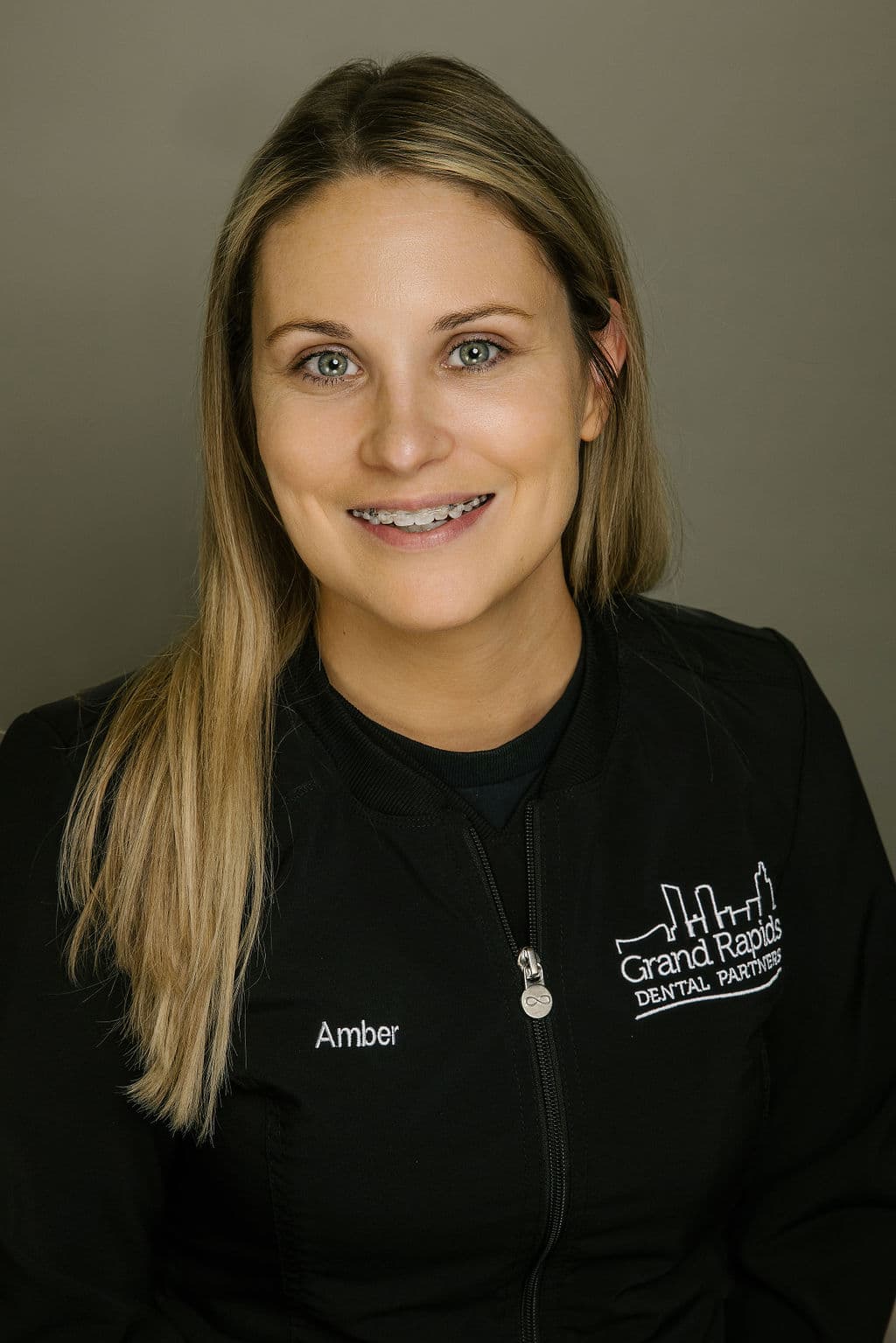 Amber, RDH
I graduated from the dental hygiene program at KVCC in 2013. I have worked at GRDP since 2016. I enjoy working at GRDP because it doesn't matter who you are or where you are from, when you are in the office, you feel like you're with family. Outside of work, I enjoy spending time with family, boating in the summer, and hunting in the fall. 
Melanie, RDH
I joined the GRDP team in 2022 after graduating from GRCC. I started subbing at our office after receiving my license and ultimately decided to accept a job here because GRDP felt like home. I love working here because I love to laugh with my colleagues and because I want to work in the community in which I lived my entire life.
Outside of the office, I love baking, spending time with family and friends, volunteering with high school youth ministry at my church, and everything about West Michigan summers!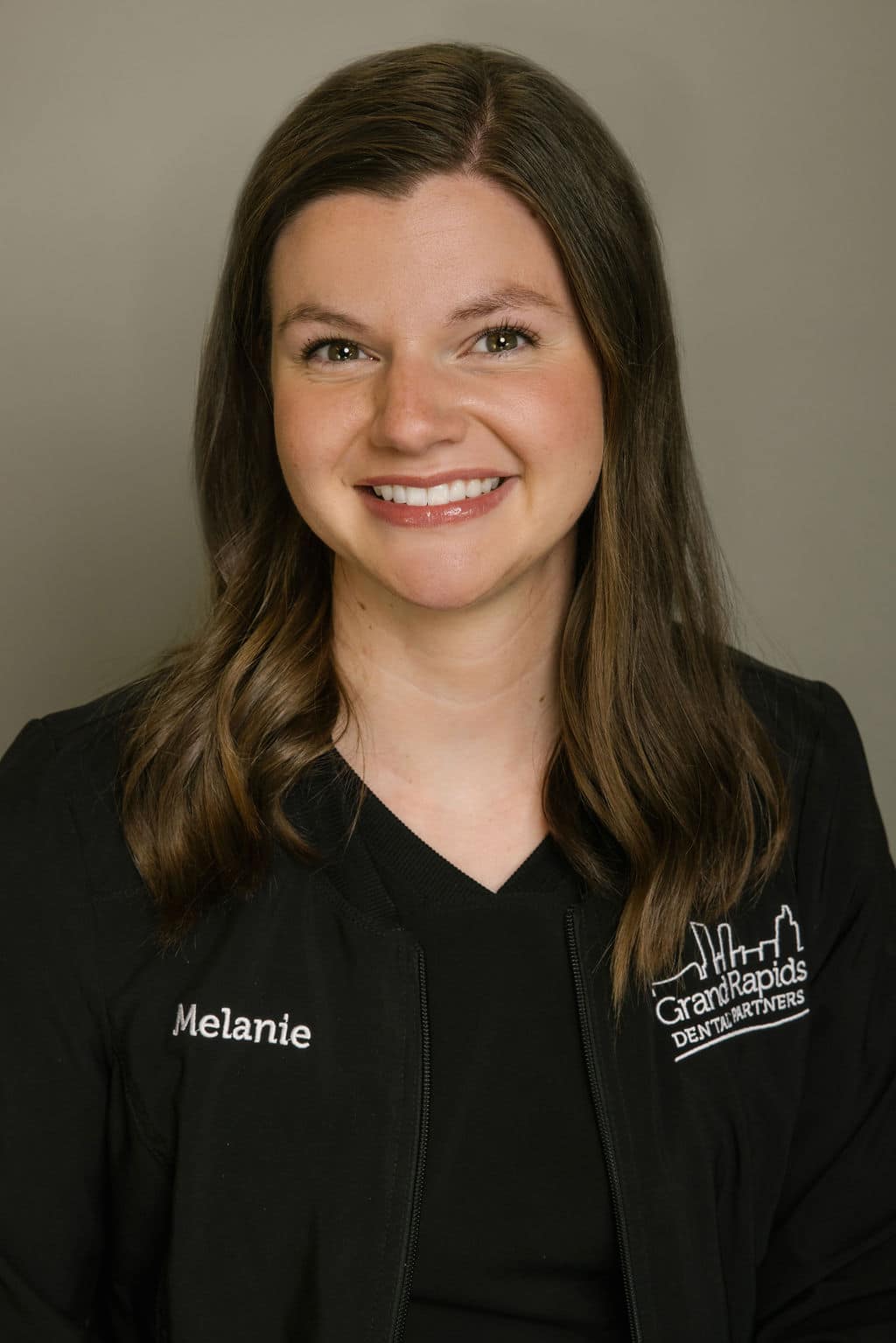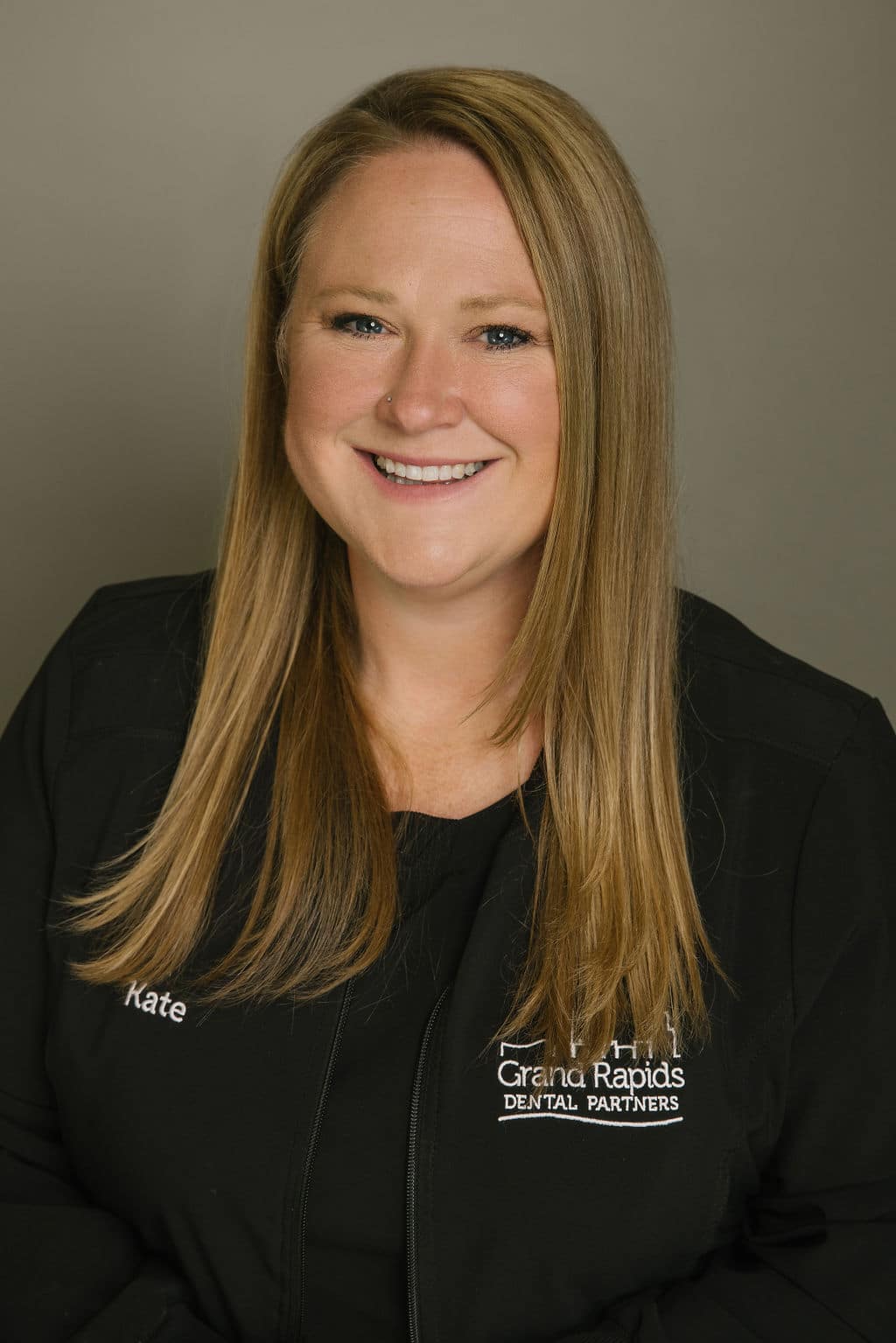 Kate, RDH
I am a registered dental hygienist and went to school at GRCC. I have worked in dentistry for five years.
I love working at GRDP because of the family atmosphere. The doctors are kind and compassionate, and each day I learn something new.
I have been married to my husband, Mark, for 20 years. We have three teenage sons that keep us on our toes and our refrigerator empty! I love spending time with my family and playing lots of card and board games together.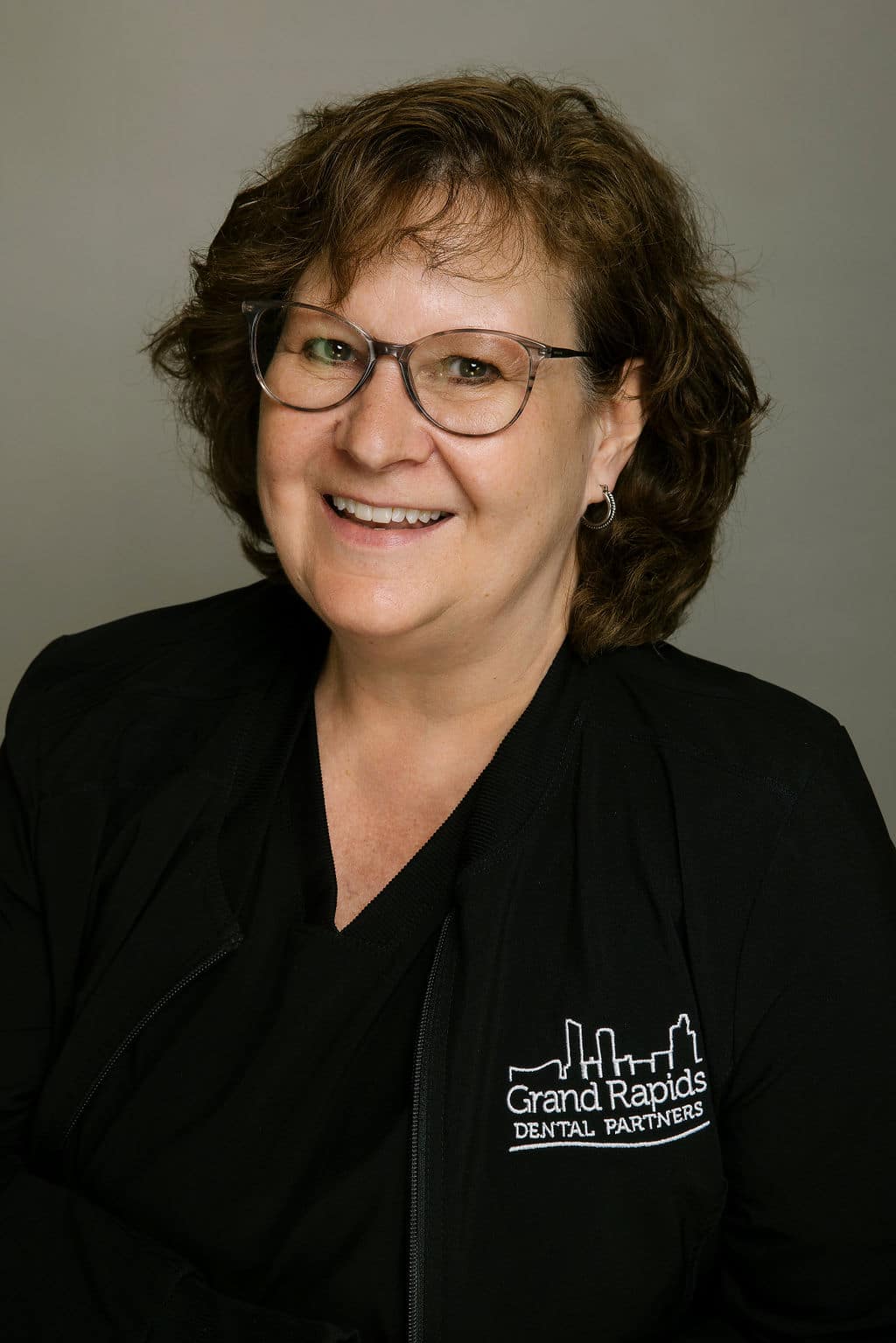 Jackie, Dental Assistant
I have been working with GRDP for 33 years! I graduated from Northwestern Michigan College in Traverse City with an Associates in Applied Science in Dental Assisting. I have loved working to help build this practice, getting to know our patients, and delivering high-quality dentistry. My family lives Up North, so we spend much time there. I enjoy traveling, going to concerts, finding new nature walks, and feeding and observing birds, squirrels, and all wildlife.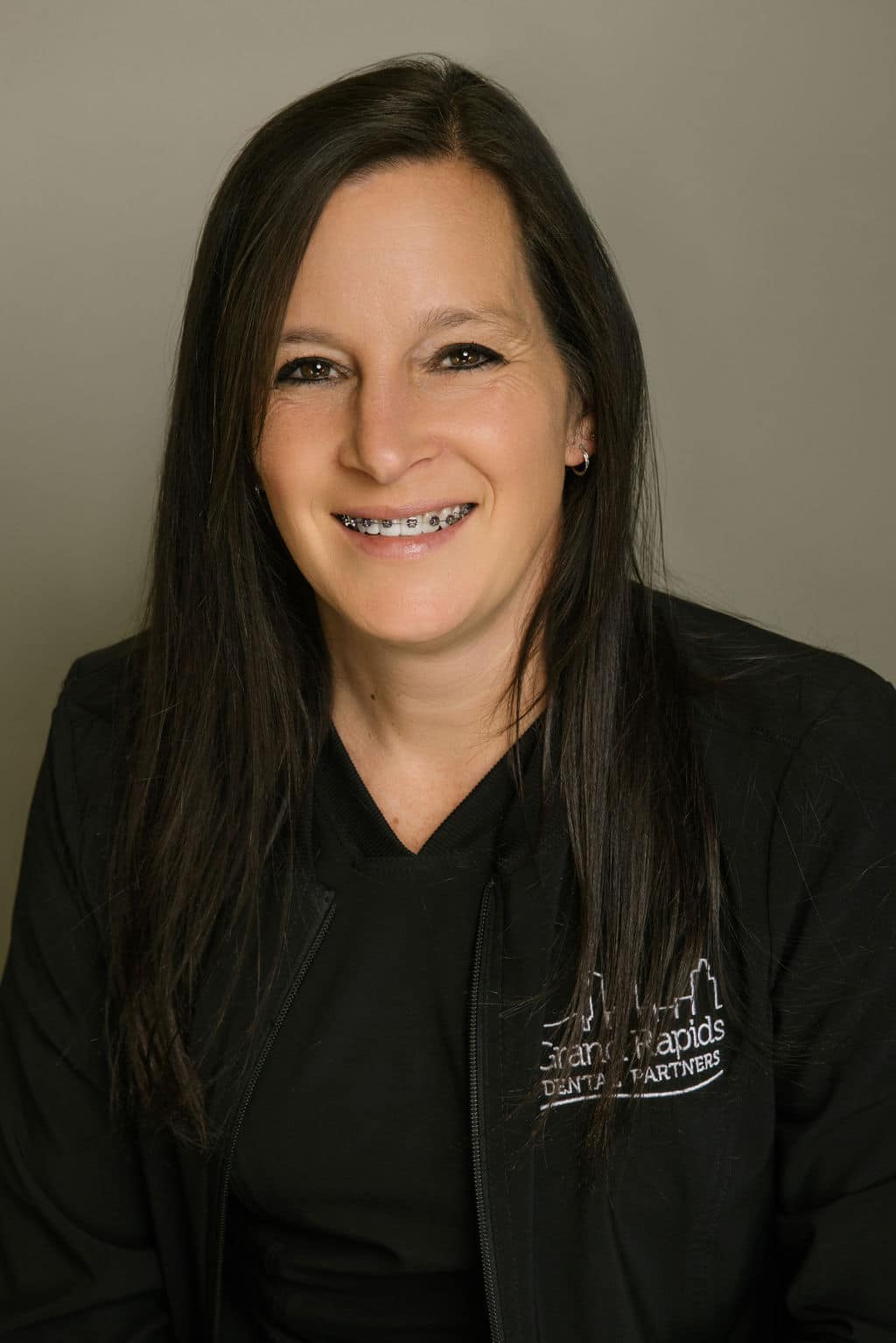 Amy,

Dental Assistant
I am a dental assistant at GRDP and have been an assistant for over 30 years. I graduated from GRCC. I love working at this practice because the doctors and staff truly care about our patients and because of the family-type atmosphere here. Outside of work, I enjoy gardening, going for walks, and spending time with family and friends.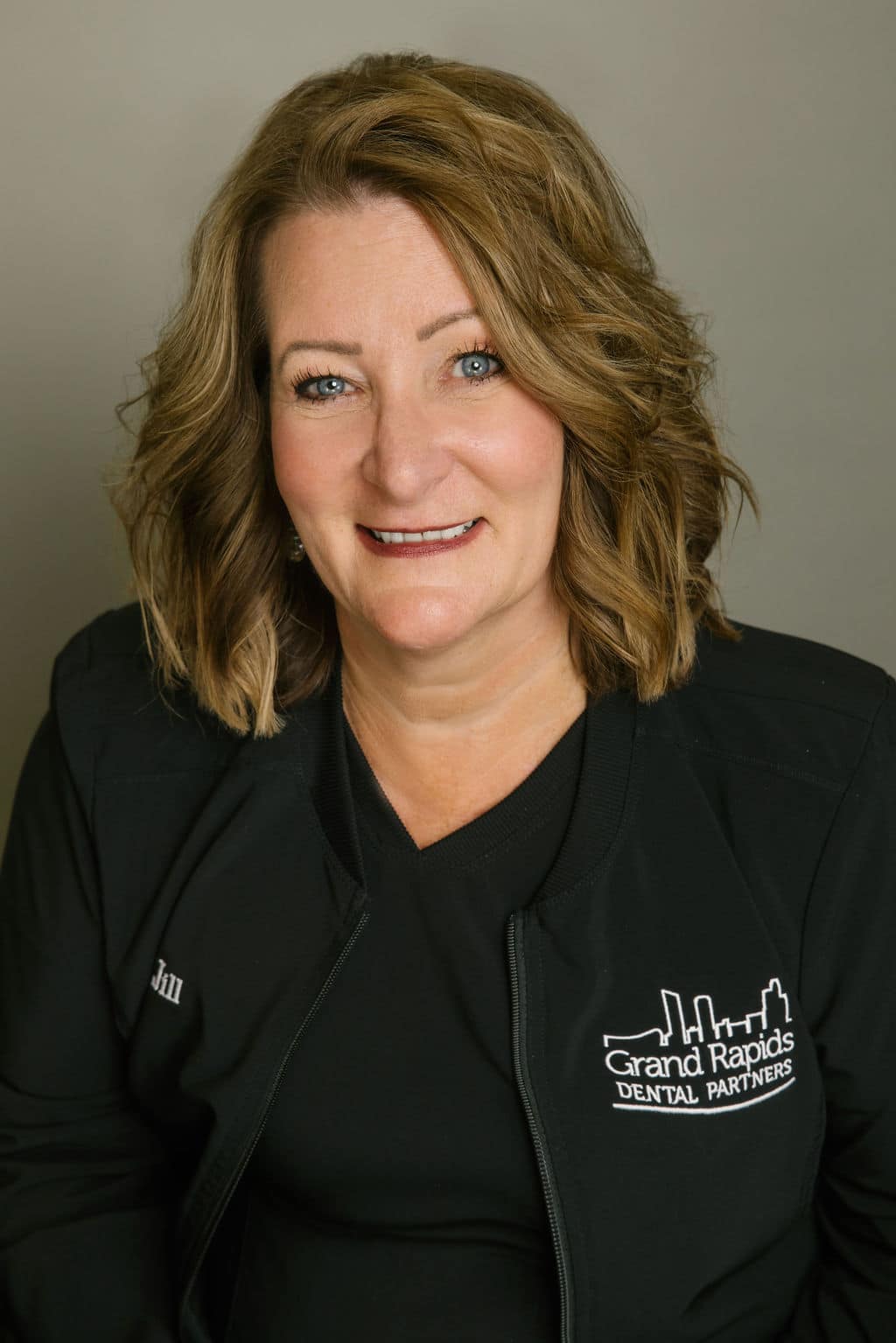 Jill, Dental Assistant/Admin
I am a dental assistant and receptionist at GRDP. I share my time working two to three days per week assisting the doctors and one to two days per week working with patients at the front desk. While I have only been with GRDP for a year, I have been in the dental field for almost 38 years. I have worked not only in general dentistry but also in orthodontics and periodontal offices. I received my training while in high school at the Ottawa Area Center and attended radiology classes at GRCC. I enjoy being part of a great team of professionals at GRDP, working toward delivering quality dental care to our patients.
I have two grown daughters and enjoy spending as much time with them as possible. My family time is very special to me. My husband and I love playing cards with friends, especially euchre. Also, we enjoy visiting different breweries and trying craft beers.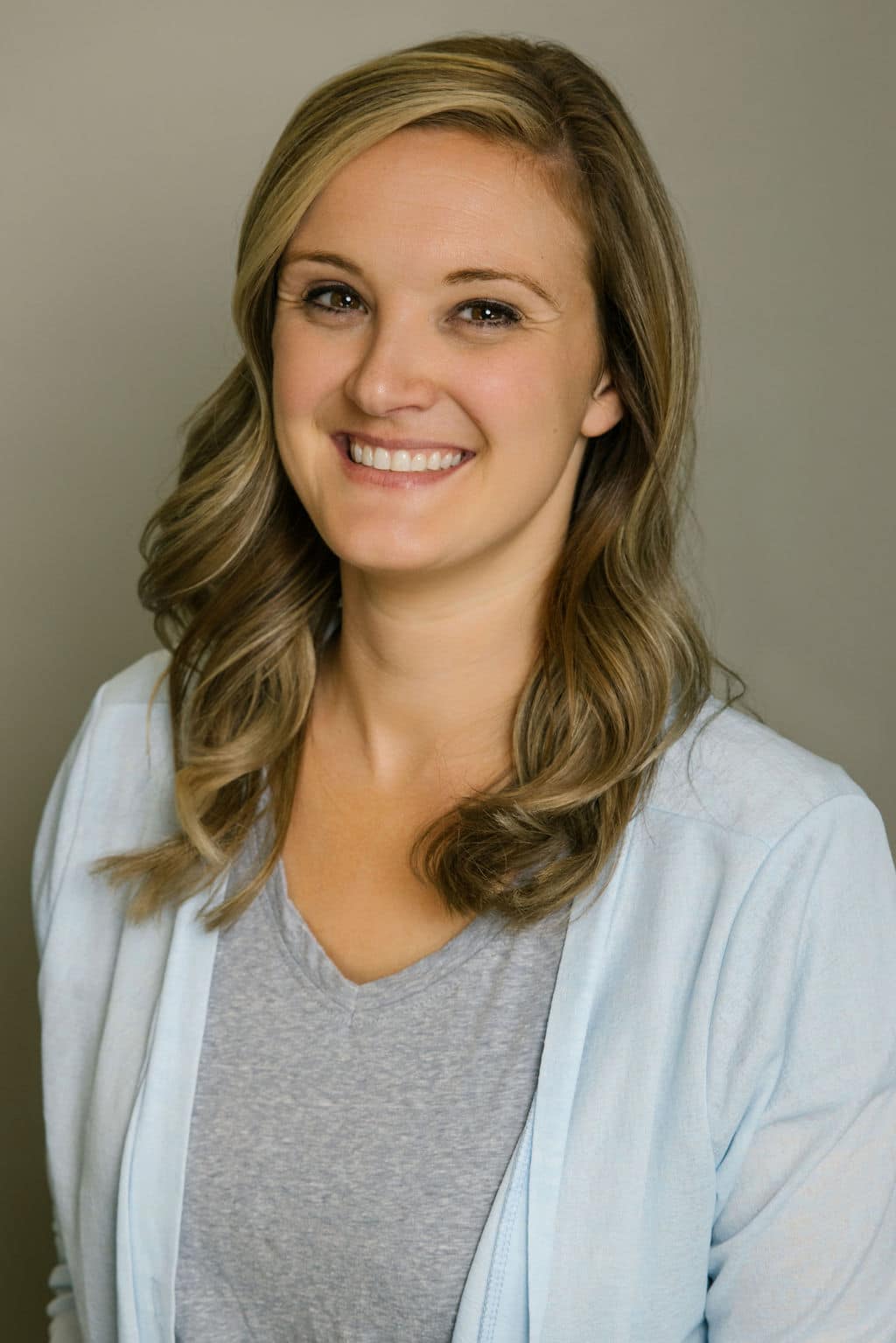 Kaleigh, Admin Coordinator
I am the administrative coordinator for the office. I started out in dentistry 12 years ago as a dental assistant after graduating from Everest Institute in 2011. Everyone at GRDP is part of our dental family – you can feel it when you walk into the office. You will always be greeted with a smile and will exit with a wonderful conversation – and, of course, a cookie!
Outside of work, I enjoy spending time with my fiancée, Greg, and my five kiddos. We are always staying nice and busy! Between archery on the weekends, fixing cars, or just chasing our three youngest around, there is never a dull moment in our house. If I ever get time to myself, I am typically in the garage helping with project cars, crafting, or hanging outside with my chickens and ducks.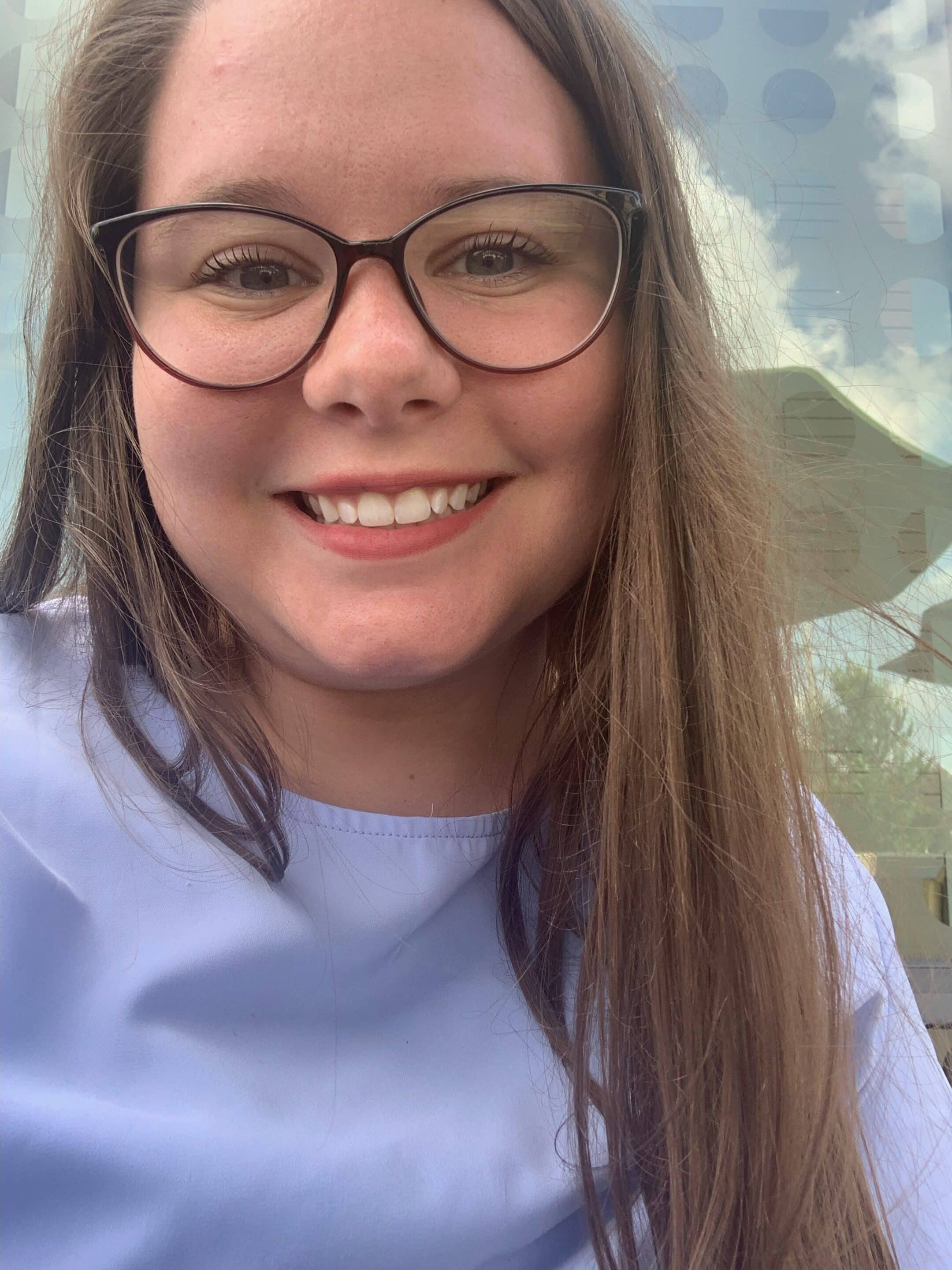 Brianna, Front Desk
I am a part of the administration/front desk team at Grand Rapids Dental Partners. I have been working in the dental field for a year now. My favorite part of working here is interacting with our patients and answering insurance questions that may seem intimidating. 
Outside of work, I enjoy spending time with my husband, Hadley, crocheting, walking the pier in Grand Haven, and hanging out with our families.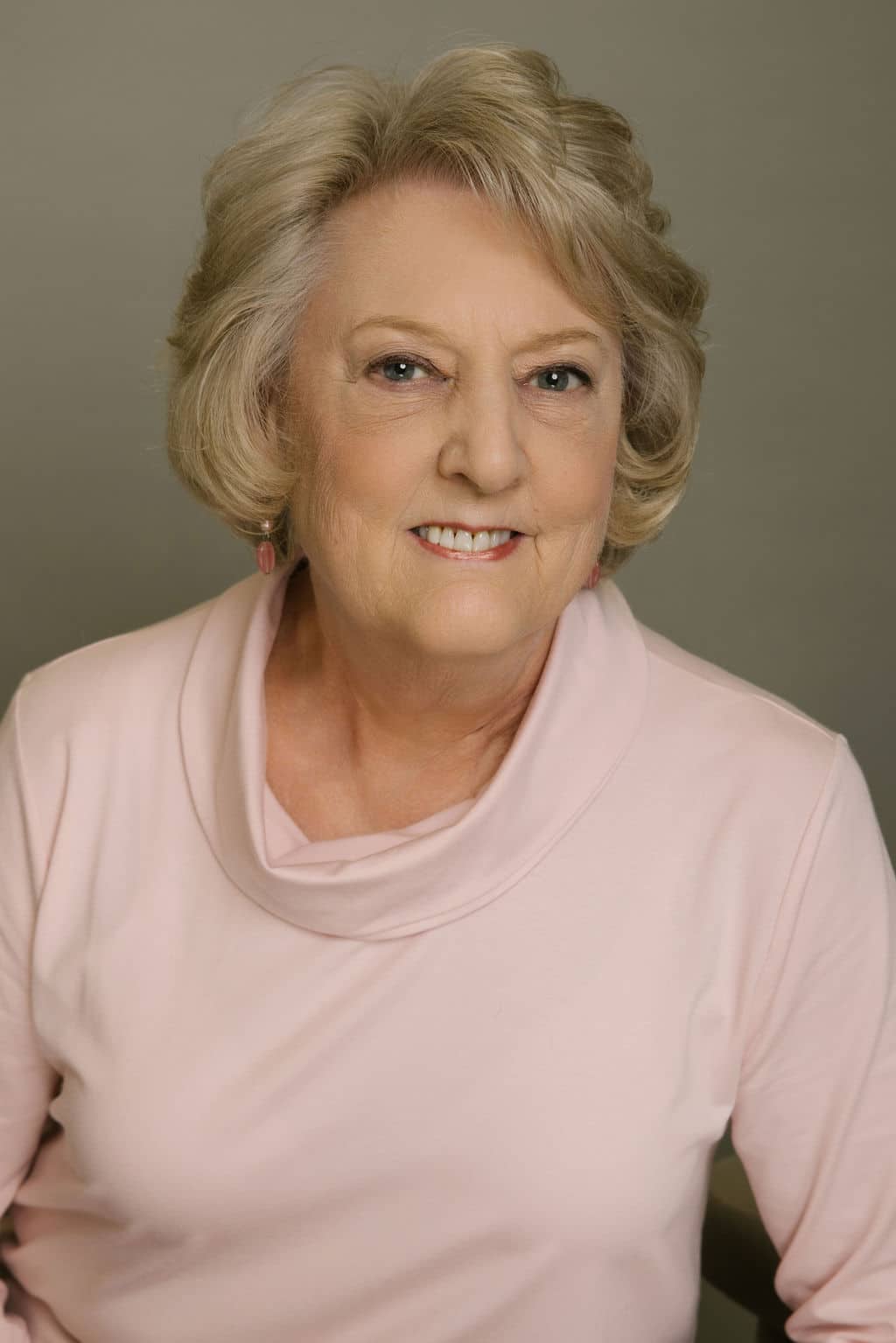 Lynn, Insurance Coordinator
My position is overseeing accounts and insurance claims. I've been working in dentistry for 53 years. I graduated from a 2 year associate's degree program in dental assisting from GRCC in 1970 and have been working here ever since. I love working at Grand Rapids Dental Partners because the standard of care is very high and our team is devoted to our patients and each other.
I'm an avid perennial gardener and enjoy needlework – mainly knitting and cross stitching. My other passion is my grandson, age 11, and granddaughter, age 7.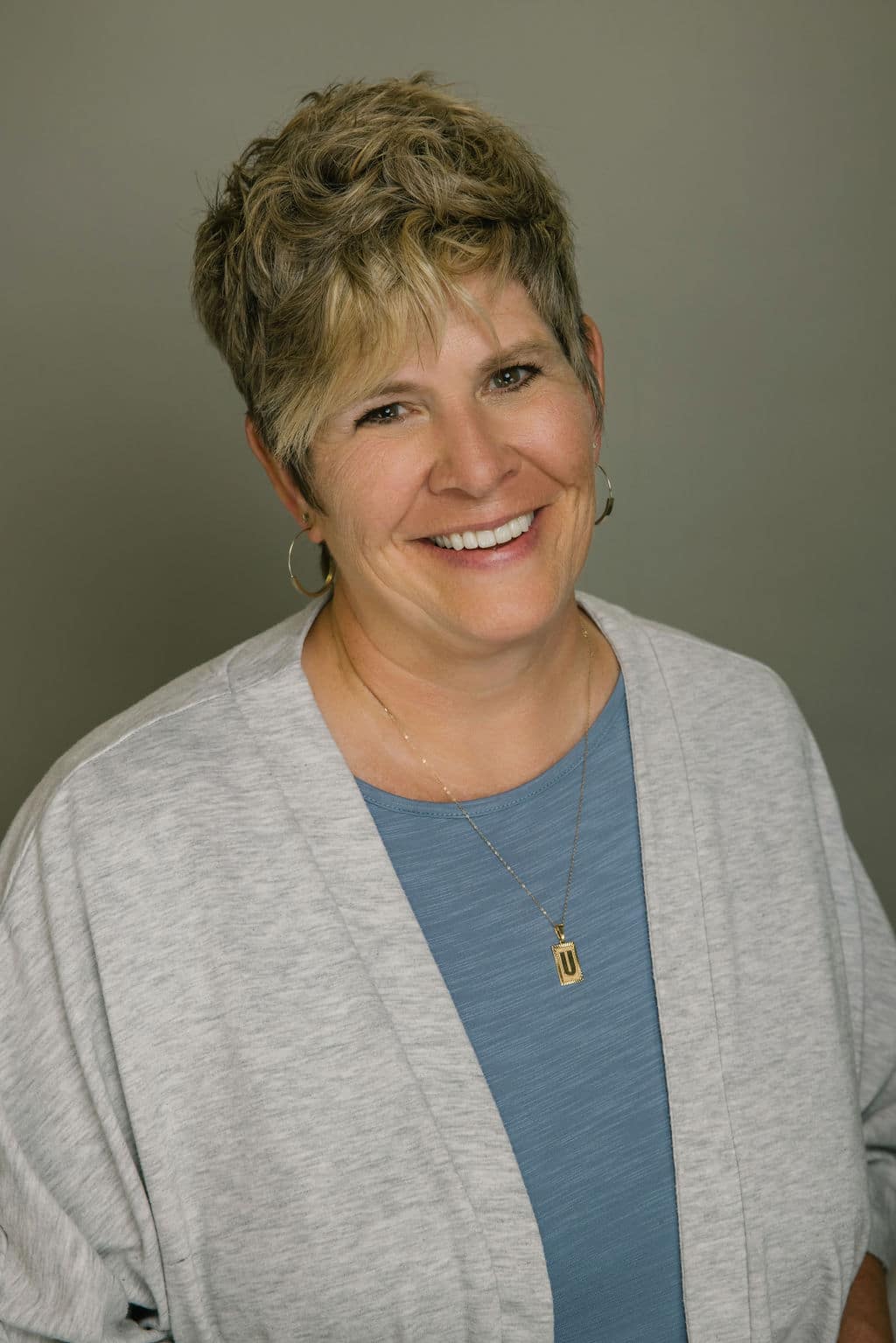 Stacey, Practice Manager
I am the practice manager at GRDP. I have been working in dental for 34 years. It feels like family here because of the new and existing relationships with the staff and patients. I am grateful to be working with such an amazing team!
Family is everything to my husband, Chris, and me. We enjoy spending time with our kids and grandkids, as well as our extended family. It is a blessing to have many of them living nearby. Also, I have two golden retrievers – Brü and Kallie. A couple of my hobbies include golfing and going on Jeep rides on backroads and at Silverlake.